Representing Wyo. through music
Playing an instrument is what allowed 13 Green River students to make their way across the country to perform in front of massive crowds and see national landmarks and monuments. Members of the Green...
Christmas exhibit displayed
The Sweetwater County Historical Museum has a Christmas exhibit on display to celebrate the season. Museum director Brie Blasi said the display was finished Friday afternoon and is comprised of a...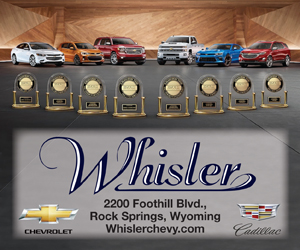 Craft fair has almost everything
From hats, scarfs, purses and handmade knick knacks to rocks, soap, jewelry and candles. The Golden Hour Senior Center's Craft Fair had a little bit of everything. On Friday evening and Saturday, the...