Boys and Girls Tennis team ends season at State
Cindy Cordova
The Green River Wolves Girls and Boys tennis teams traveled to Gillette last week for the three day State Tennis Tournament to conclude their fall season. There were three days of play Thursday through Saturday at three different court locations in Gillette. Teams participating include; Green River, Cheyenne South, Laramie, Cody, Jackson, Rawlins, Natrona, Powell, Central, Torrington, Thunder Basin, Kelly Walsh, Campbell County and Rock Springs.
The format for state championships is the same for both boys and girls and was the same as during the season. Each team has eight players, a number one and number two singles player. A team of two players as their number one, two, and three doubles teams. The top four players in each category received awards as did the top boys and girls team.
For the young Lady Wolves team their number one singles player, Brianna Strauss, won her first match over her Powell opponent. Strauss was beat by the eventual champion in her second match, and then lost her consolation match in some tough games. The girls second singles player Shania Flores, gained valuable experience as she lost her first round match. Flores came back to win a second round match before losing in the third round. The girls number one doubles team of Gomez and Skinner lost their first round match. They were defeated in their consolation match with the number two doubles team of Gomez and Harris. Finally, the number three doubles team of Peterson and Cochrun lost in the first round and then lost in their consolation match.
The boys number one singles player Braxton Cordova, won his first match but lost his second round match to the eventual runner up, which sent him to the consolation round. Cordova won his first consolation game before being eliminated. The number two boys singles player Korbin Arnell, was one of the Wolves top finishers of the day as he came back to win the consolation bracket and took third place with a 4-1 record.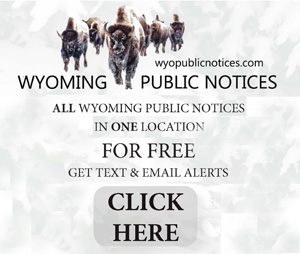 The number one double team of Friel and Tirrell, went 2-2 for the tourney with some close losses, to finish in 5th/6th place. The number two doubles team of Ross and Wilson, ended up the top finishers for the Wolves State Tournament. They went 3-1, lost a one point tie breaker, and took second place. The number three doubles team of Archibald and Nielsen went 3-2, and also finished in 5th/6th place.
Head Tennis Coach Phil Harder commented on his Tennis teams for the 2022 Fall season saying he was "Proud of our kids". He went on to say they played hard with the boys team having a lot of success this season and were great examples to our JV and young players to emulate and look up to." Harder also felt the "girls team was young this year and came along real well and had success; very proud of their progress and dedication to getting better and they are already looking forward to next year with what they need to do to improve and tournaments they want to play in the off season."