Lucas Jess Blackie
Courtesy photo
Lucas Jess Blackie, 44, passed away Thursday, September 7, 2023 at his home. He was a resident of Rock Springs for 44 years and former resident of Oklahoma. He died following a lengthy illness.
He was born July 10, 1979 in Rock Springs, Wyoming; the son of Leonard Blackie and Annie Ramone Blackie.
Lucas attended schools in Clearfield, Utah and was a 1998 graduate of Great Basin High School. He attended Clearfield Job Corps and received his Automotive Mechanic Certificate.
He was a Tattoo Artist having opened up his shop, Artoffcial Creations for five years and then sold the business and worked for the owner until ill health forced his retirement in 2019.
Lucas loved spending time with family especially his nieces and nephews; being a tattoo artist; racing; stock car racing; singing karaoke; driving a side by side.
Survivors include his father, Leonard Blackie of Rock Springs, Wyoming: mother, Annie Ramone Reynolds of Rock Springs, Wyoming; one brother, Ashkii Reynolds of Dewey, Oklahoma; five sisters, LaTonya Blackie and fiancé Erin Oblock of Rock Springs, Wyoming; Rayelle Blackie and companion Dylan Ramon of Rock Springs, Wyoming; Valerie Blackie-Leisch and husband Michael of Rock Springs, Wyoming; Vanessa Ahenakew of Rock Springs, Wyoming; Jalisa Blackie and companion Bing Ahenakew of Rock Springs, Wyoming; one aunt, Lorraine Blackie of Rock Springs, Wyoming; several cousins; nieces and nephews.
He was preceded in death by his one brother, Aaron Blackie; four uncles, Sam Blackie; Leon Blackie; Leroy Blackie; Leander Blackie; two aunts, Joann Blackie; Jolene Blackie; paternal grandparents, Joe and Betty Blackie; maternal grandparents, John and Frances Ramone.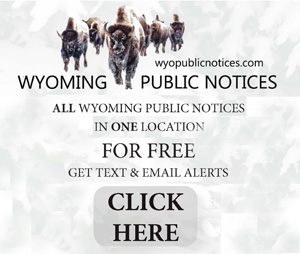 Funeral Services will be conducted at 1:00 P.M. Monday September 18, 2023 at the Vase Funeral Chapel, 154 Elk Street, Rock Springs, Wyoming. Graveside Services and Interment will be in the Rest Haven Memorial Gardens. Friends may call one hour prior to services.
Condolences may be left at http://www.vasefuneralhomes.com.