Sheila Zotti
Courtesy photo
Sheila Zotti, 74, passed away August 19, 2023, peacefully in a place that she loved, Colter Bay, Wyoming.
She was born July 1, 1949, in Rock Springs, Wyoming; the daughter of Charles Kalassinsky and Irene (Jacobitz) Kalassinsky.
Sheila was a lifelong resident of Rock Springs. She graduated in1967 from Rock Springs High School. She received her bachelor's degree from the University of Wyoming and her master's degree in education from Lesley University.
She married Robert L. Zotti on March 19, 1971, in Rock Springs, Wyoming.
Sheila was a dedicated wife, mother, friend, and educator. Her desire to make a positive impact on young lives led her to a fulfilling career in education.
While raising three small children, she ran her own preschool, then went on to work as a teacher, and principal at the Catholic school, all the while earning her degrees. She retired in 2013 after serving as a teacher and Instructional Coach for 25 years, for Sweetwater County School District #1.
Sheila enjoyed spending time with friends and family especially her grandchildren; she was a wonderful cook, loved to camp and garden; her beloved dog Izzy was always in tow. Above all, Sheila loved to help people with an open and loving heart.
Survivors include her husband, Robert L. Zotti of Rock Springs, Wyoming; two sons, Robert B. Zotti and wife Joanne of Rock Springs, Wyoming; Brad Zotti and wife Stacey of Denver, Colorado; one daughter, Kari Naone and husband Charles of West Linn, Oregon; one sister, Louise Reinhart and husband Bill of Rock Springs, Wyoming; one sister-in-law, Alice Paul and husband Harold of Rock Springs, Wyoming; eight grandchildren, Megan Zotti; Ryan Zotti; Max Zotti; Sophie Zotti; Cole Naone; Drue Naone; Kace Naone; Baron Naone; three nieces, Wendy Elmer, Kim Kozola, and Kelly Wynveen and several great-nieces and nephews.
She was preceded in death by her parents and one niece Lindsey Reinhart.
Her legacy of devotion, resilience, and love will continue to inspire all those whose lives she touched.
The family respectfully requests donations be made in Sheila's memory to the Sweetwater One Public School Foundation's Kari's Access Awards and/or Back to School Shopping Campaign (http://www.sweetwater1.org/foundation_homepage). Both programs provide access to students in need of extracurricular activities and basic needs such as warm coats, and new shoes. Both causes capture Sheila's heart and dedication to the kids she was passionate about.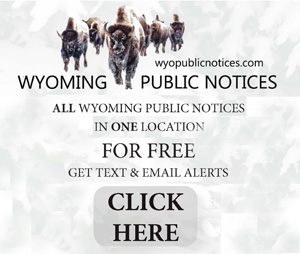 Cremation will take place. An open house at the family residence will take place on Friday, August 25, 2023 from 2:00 P.M. to 6:00 P.M.
Condolences may be left at http://www.vasefuneralhomes.com.