Larry Gordon Johnson
Courtesy photo
Larry Gordon Johnson, 81, passed away peacefully with his family by his side, Monday August 14, 2023 at his home in Rock Springs, Wyoming. He was a resident for 26 years and former resident of South Dakota. He died following a brief courageous battle with Cancer.
He was born September 9, 1941 in Plankinton, South Dakota; the son of Gordon Johnson and Clara Reasoner.
Mr. Johnson attended schools in South Dakota and was a 1959 graduate from Tripp High School. He received his Bachelor Degree in Religion from Miltonvale Wesleyan College. Mr. Johnson has an Honorary Doctorate from Oklahoma Wesleyan University.
He married the love of his life Doris Helen Baker September 7, 1963 in Pierre, South Dakota.
Mr. Johnson worked at Rock Springs Evangelical Free Church for the past 27 years as a Pastor. He has been in the ministry for 51 years all total serving the Lord.
He enjoyed spending time with family; fishing and golfing. Pastor Larry spent a lifetime loving and serving people. He was gracious; attentive; wise and kind. His greatest desire was that people would know and experience the transforming love of Jesus Christ.
Survivors include his beautiful wife of 59 years, Doris Johnson of Rock Springs, Wyoming; one son, Randy Johnson and wife Jennifer of Centennial, Colorado; two daughters, Laura Jennings and husband Jeff of Sacramento, California; Lynlee Johnson of Fort Collins, Colorado; three brothers, Gary Johnson and wife Judy of Sioux Falls, South Dakota; Randy Johnson and wife Lila of Sioux Falls, South Dakota; Chuck Johnson of Moorcroft, Wyoming; one sister, Joan Niles of Sioux Falls, South Dakota; ten grandchildren, Brooke Odgers and husband Josh; Paige Aaron and husband Jeremy; Dawson Johnson and wife Delaney; Rhoman Johnson and fiancé Will Scott; Lauren Johnson; Taylor Griffin and husband Cyle; Jessica Vukovich and husband Marko; Levi Harriman and wife Ashley; Hannah Harriman and Hunter Harriman; nine great-grandchildren; Evie Odgers; Chet Odgers; Jacob Aaron; James Aaron; Justin Aaron; Mikhail Vukovich; Novak Vukovich; Luka Vukovich; Ella Harriman; several cousins; nieces and nephews.
He was preceded in death by his parents, Gordon and Clara Johnson; two brothers, Ken Johnson and Steve Johnson.
The family respectfully requests donations be made in Pastor Larry's name to Hospice of Sweetwater County, 333 Broadway Street, Rock Springs, Wyoming 82901.
Funeral Services will be conducted 11:00 A.M. Monday, August 21, 2023 at the Sweetwater Events Complex, 3320 Yellowstone Road, Rock Springs, Wyoming. Friends may call one hour prior to services. Graveside Services and Inurnment will be conducted at a later date in the Plankinton Cemetery in Plankinton, South Dakota.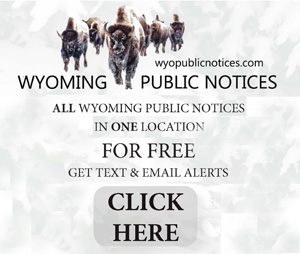 Condolences may be left at http://www.vasefuneralhomes.com.