State to back carbon storage, nuclear microreactor projects with $19M
Angus M. Thuermer Jr./WyoFile
The state's top energy office has recommended two energy projects for a combined $19 million in support from a Wyoming taxpayer-funded program established to provide matching dollars for federal energy and carbon capture grants.
Some $9.1 million would go to the Sweetwater Carbon Storage Hub in southwest Wyoming, and $10 million would support a "nuclear microreactor" effort to assess the manufacture and deployment of small-scale nuclear reactors in the state and beyond, according to the Wyoming Energy Authority, which manages the Energy Matching Funds program on behalf of the governor.
The awards, pending Gov. Mark Gordon's final approval, would be the first appropriations from the state program. The Legislature created the fund last year with a $100 million allotment and added another $50 million to it earlier this year. The idea is to give Wyoming-based clean- and low-carbon energy projects a competitive edge by providing matching funds needed to land federal dollars available via the Inflation Reduction Act and Infrastructure, Investment and Jobs Act.
"The Energy Matching Funds are a prime example of how state, federal and private sectors can work together to achieve success and move the needle forward," Wyoming Energy Authority Executive Director Rob Creager said in a prepared statement.
The state will accept public comment on the recommendations through Aug. 18. Final approval is up to Gordon. Summaries of the two projects can be viewed at the Wyoming Energy Authority's website, and comments can be submitted to wea@wyo.gov.
Energy projects
Lynchburg, Virginia-based BWXT Advanced Technologies LLC proposes several engineering and demonstration phases to prove the viability for a Wyoming nuclear microreactor manufacturing supply chain and a "potential fleet of microreactors that could be deployed across the state and region," according to the company. The company has a long history in nuclear energy and is the primary supplier of nuclear reactors and fuel for the U.S. Navy's aircraft carrier and submarine fleets, according to the company's website.
BWXT would match the state's $10 million to leverage more federal money under the Department of Energy's Advanced Reactor Demonstration Program, according to the company's application to the state.
"At the end of this project, the potential job-creation, manufacturing and industrial opportunities for nuclear power in Wyoming will be clearer, and we will have a roadmap for deploying microreactors in Wyoming," BWXT Advanced Technologies president Joe Miller said in a prepared statement.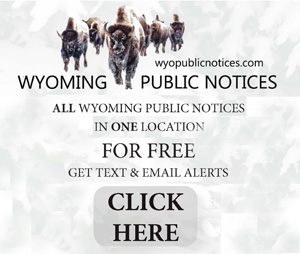 The Sweetwater Carbon Storage Hub project is a partnership between the University of Wyoming's School of Energy Resources, Texas-based Frontier Carbon Solutions and the federal CarbonSAFE Initiative.
The "hub" would consist of several deep wells used to inject industrial sources of carbon dioxide deep underground for permanent storage, according to state documents. Initial phases of the project would include drilling three wells west of Green River and designing a carbon dioxide capture facility at a nearby trona processing plant for initial carbon dioxide injections. Ultimately, the vision is to expand the hub with more injection wells for a total storage capacity of 50 million metric tons and collect industrial sources of carbon dioxide via pipelines connecting to facilities in Wyoming, Utah and Colorado.
Benefits of an interstate carbon storage hub include "extending the life of Wyoming's legacy resources by providing carbon management solutions for difficult-to-abate industrial processes," according to the Wyoming Energy Authority.
The total cost for the initial phases of the project is $50.6 million. The Department of Energy awarded $40.5 million to the School of Energy Resources in May. If approved by Gordon, Frontier would use the $9.1 million from the state's Energy Matching Fund and contribute another $1 million to fulfill a $10.1 million federal matching requirement.
Separate from the Energy Matching Fund decision, the Bureau of Land Management is accepting public comment on the Sweetwater Carbon Storage Hub in considering an application for rights-of-way on federal lands. Comments will be accepted through Sept. 1 and may be submitted online or mailed to: BLM Kemmerer Field Office, Attn: Tracy Hoover, 430 US HWY 189, Kemmerer, Wyoming 83101.
WyoFile is an independent nonprofit news organization focused on Wyoming people, places and policy.