Librarian retiring after 28 years
Courtesy photo
Michelle Krmpotich started working for the Sweetwater County Library System in August 1995 as a Substitute Librarian. Twenty-eight years, and several promotions later, Michelle is retiring. Her last day was July 26.
"Little did I know, this little 'sub job' would turn into a career beyond my wildest dreams," Krmpotich said.
She will be moving to Arizona, where her husband, Matt, has taken a new position.
"Michelle's is one of those rarely heard stories nowadays," said Library Director Lindsey Travis. "Not many people stay working for one organization for 28 years."
In 1996, after working as a sub for less than a year, Michelle was hired as a part-time Reference Librarian, and in 1999 was moved to full-time.
"Michelle's time as a reference librarian is obvious," Travis said. "She is great at digging up answers to obscure reference questions, and you can tell that she loves doing so."
In her time as a Reference Librarian, Michelle worked at the Sweetwater County Library in Green River, the Rock Springs Library, and the White Mountain Library. During that time, Michelle received her Master's Degree in Library Science from Emporia State University.
In 2011, Michelle was promoted to the Head of Circulation and Reference at the White Mountain Library, where two years later she was named Library Manager. In 2018, Michelle was promoted to Assistant Library Director. As Assistant Director, Michelle managed the White Mountain Library, the Technical Services department, and the library system's rural branches in Granger, Reliance, Farson, Superior, Wamsutter and Bairoil.
"I am very grateful for all of the colleagues, managers and directors that mentored, inspired and believed in me along the way," Krmpotich said. "Some of those people were former Director Helen Higby, Jo Winkel, Michaela Kaumo, Ernestine Gamble, Carol Pivik, Vivian Hurley and former Director Jason Grubb. There were many more."
As for her time at the library, Krmpotich said every day had been different.
"So many children and adults have come through these doors to enrich their lives," she said. "So many programs have been held over the years for all ages and interests at no cost. I am so glad to have been a part of this and making Sweetwater County a better place to live."
Krmpotich said she is happy to pass the torch on to new and existing staff.
"It has been a joy to work with all of you," she said. "Each person in our system brings a variety of skills and talents to the organization to make this an outstanding library system. My prayer and hope for all of you is to have the career and work life beyond your dreams."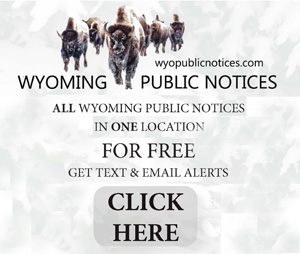 Krmpotich said she plans to do a lot of traveling and projects in her retirement.
"If you happen to be by the Colorado River on the Arizona-California border and see a really cute golf cart with a beach flag waving, it's probably me," she said. "Stop by for a cold beverage and I'll tell you a good story....or two."