Nancy "Nanny" Lynn Normington
Courtesy photo
Nancy "Nanny" Lynn Normington, 64, passed away peacefully surrounded by her family Tuesday, July 18, 2023 at her home in Rock Springs, Wyoming. She was a resident of Rock Springs for 50 years and former resident of Seattle, Washington. She died following a courageous battle with cancer during the past six months.
Nancy was born July 28, 1958 in Seattle, Washington; the daughter of Bruce Douglas Woodward and Phyllis Walter Woodward.
She attended schools in Seattle, Washington and Rock Springs, Wyoming.
She was married to Kent Beardsley. They had three sons and later divorced.
Nancy married Michael Andrew Normington February 24, 2008 in Rock Springs, Wyoming.
Nancy worked for the Sweetwater County School District #1 for 33 years. She retired from administration in the Transportation Department, and later returned part time as a bus driver.
Nancy loved spending time with her family, especially her grand kids. She was always their #1 fan and, in any sport they played. She loved the kids on her bus route and would give them trinkets to make them feel special, and brighten their day! Her love for people was reflected in her work for the Senior Center where she delivered meals.
Animals were always a big part of Nanny's life. Whether it was an injured bird she rehabbed, or her grandson's hand-me-down turtles. Nanny's pets were always rescues. She adopted senior dogs and gave them the best life! If it were up to Nanny, she'd have a house full of rescued pets!
Nanny always made holidays big! She was known to give the most thoughtful, unique gifts. She will be remembered for dressing up as Santa and handing out gifts for Christmas Dinner at Sapporo. Nanny will always be remembered for her infectious laugh, huge heart, and her favorite color- yellow. Although her last six months where arduous and painful, this time brought what Nanny loved most...people. We were all able to talk with friends, spend time with family, and meet new people. For this we will forever be grateful!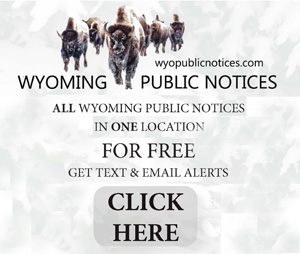 Nancy was a member of the Holy Spirit Catholic Community.
Survivors include her husband Michael Andrew Normington of Rock Springs, Wyoming; three sons, Matthew Beardsley and wife Theresa of Rock Springs, Wyoming; Mitchell Beardsley and wife Jessica of Spokane, Washington; Marc Beardsley and wife Jennifer of Rock Springs, Wyoming; one brother Jeffrey Scott Woodward and companion Peggy Codding of Longmont, Colorado; five grandchildren, Andy Daley-Beardsley and companion Maryn Thomas; Adryan Beardsley; Benjamin Beardsley; Ryker Beardsley; Joseph Beardsley; several nieces and nephews.
She was preceded in death by her parents Bruce and Phyllis Woodward.
Cremation will take place; A Rosary will be recited at 10:30 A.M. Monday, July 31, 2023 at Saints Cyril & Methodius Catholic Church, 633 Bridger Avenue, Rock Springs, Wyoming. A Mass of Christian Burial will be conducted at 11:00 A.M. Monday July 31,2023, at the Church. Friends may call the church one hour prior to services.
Condolences may be left at http://www.vasefuneralhomes.com.