The end of an era: K9 Jara retires
Star photo by Hannah Romero
Even though she was surrounded by a room full of people celebrating her career, K9 Lieutenant Jara was content to simply chew on a tennis ball, eat a few homemade doggie cupcakes, and stay by the side of her faithful companion, Sergeant Derek Morrell. 
With Jara at his side, Morrell was happy to recognize his K9 partner's life and achievements working with the Sweetwater County Sheriff's Office. He laughed and smiled at Jara affectionately as Sheriff John Grossnickle recalled some of their many adventures (and misadventures), and he held back tears as he shared how grateful he is for the dog that became his partner and part of his family.
"I wouldn't trade her for anything," Morrell said.
Time for retirement 
While the celebration to officially recognize Jara's retirement was hosted at the sheriff's office last Friday morning, the almost-10-year-old Belgian Malinois has slowly been stepping down from her duties over the past year.
Last Fourth of July, Jara had a heart attack. While she made it through and was mostly good to go after getting some medicine, the incident was enough to make Sergeant Morrell and Sheriff Grossnickle realize it was time for Jara's work to come to an end. 
"We didn't want the risk of anything happening to her," Morrell explained.
Since the work of a K9 is both high-stress and physically strenuous, Morrell didn't want it to affect Jara's health. She officially retired last November, but has continued to do ride-alongs with Morrell. Even that is coming to an end, however, as Jara has arthritis that is getting worse, especially affecting her hips and shoulders and making it hard to jump in and out of a car. From now on, it will be time for her to relax.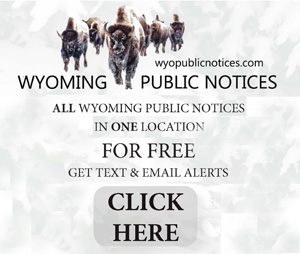 "She's served her time," Morrell said. 
Starting a program 
The time Jara served with the sheriff's office comes up just shy of eight years. 
While a K9 program was already in place before Jara came along, it only had single-purpose narcotic dogs. John Grossnickle and others had a vision of expanding and changing the program to utilize a dual-purpose dog. They eventually found a breeder and chose Morrell as the handler. 
Morrell had known he wanted to work with K9s from the first day he interviewed for the job, but once he got started in the process he had some reservations. It didn't help when Grossnickle and others started pranking him, sending him a photo of a muscle-heavy Rottweiler and saying it was a dog they could get half-off because of some training issues. Morrell also had to convince his wife, who doesn't like dogs, to let him go for it. 
The first time Morrell met Jara when they visited the breeder in Kansas, he watched her do a demonstration. The second time Morrell met Jara, he was on the receiving end of one of her bites. 
"That is quite an experience," he said. 
Morrell started to question whether working with K9s was really right for him. But once he was committed to the program, Grossnickle told him quitting was no longer an option.
"When I met Jara, we kind of butted heads for a while," Morrell admitted. "We still butt heads from time to time. However, she's one of the most kind-hearted, loving dogs you'll ever see. She'll take your arm off one second, the next second she'll come up and love on you."
As Morrell and Jara learned to work together, they began to break barriers and revamp the entire K9 program, which took off from there. 
"She's our original, our first one for doing all this stuff," Morrell said. "And she was actually the first one for the majority of the state of Wyoming."
It didn't take long before Jara started showing just how valuable she was, not just to the program but to the sheriff's office and the entire community.
Outstanding achievements 
Jara was able to show how intelligent, useful, and caring she was shortly after joining the sheriff's office. A man in his 90s with Alzheimer's had wandered off and gotten lost in the middle of winter. Morrell took Jara to track the man, and he recalled the way she suddenly started barreling through the bushes. As Morrell went after her, he heard "the sweetest old man voice" say "hey, puppy." The man had fallen into a ravine and broken his leg. Jara stayed by his side, barking until Morrell and the others found their location, and licking the man's face the entire time she was with him.
"That's the kind of dog she is," Morrell said. 
Another rescue in the middle of winter involved Jara finding a woman who had fled from domestic violence, jumping out of a moving vehicle and running into the desert in a blizzard. Knowing time was crucial, Morrell let Jara off the leash. She ran ahead and once again she started barking until Morrell found her location. There was Jara with the woman, who had tried to take shelter under some sagebrush. In addition to licking the woman's face, Jara laid beside her and snuggled up in her coat to keep her warm. 
Through her career, Jara also knew the difference between tracking someone to help them and tracking someone to stop them. She was able to "automatically switch gears" in her head to know whether the person she found was someone who needed to be helped or someone who was a threat, Morrell explained.
While Jara was trained to bite criminals and take them down to the ground so they could be apprehended, she also knew when that wasn't necessary. During a standoff with a man who had shot at officers in Lincoln County, Jara was released. The man dropped his gun and froze. Rather than biting him, Jara "herded" him, knowing he wasn't currently a threat but keeping him where he was until he could be taken into custody. 
Fulfilling her dual purpose, Jara also worked as a narcotics dog, able to locate various drugs. Over her career, Jara had "over $10 million in drug assets that she's taken out of our community," according to Morrell. 
"The agencies had to create their own evidence just because of her," Morrell added. "We have an evidence room for all of our evidence, and then we have Jara's evidence room, which is rather impressive." 
Jara began having so many impressive rescues and drug seizures, often multiple times a week, that the sheriff's office eventually stopped releasing them. 
"She's done a lot more than what people know," Morrell said. 
But even without knowing the specifics, people knew about Jara's reputation.
"People knew who she was," Morrell said. "They knew that she was out there working." 
National attention 
Jara's impressive record gained her widespread attention during her career - both negative and positive. 
"We've even had information where the cartels have put hits out on her," Morrell explained. 
Thankfully, the majority of the attention Jara received through her career was positive. While most of it came from within the community, it spread to national and international attention after Jara helped locate and rescue a missing child in Rock Springs in the summer of 2019. 
In addition to receiving a Heroic Dog Award from PETA for the rescue and doing multiple interviews, Jara was featured in the "Behind the Badge" segment of the television show "Dr. Phil" in 2020. 
"That is a nationally-known televised station and they had a nation of dogs to choose from," Morrell said. "They did their research and they chose her."
While it was always a huge honor to have Jara represent Sweetwater County and Wyoming, Morrell never focused on the attention.
"I forget about that portion of it," he said. "Just the mere fact that I have my Jara with me, that's what I cherish the most."
Looking to the future 
Morrell will be able to keep his Jara with him for the rest of her life.
"Seeing it come to an end from the career side of it is hard, but she's not gone," Morrell said. "She's still here." 
While K9s are considered a county asset, the sheriff's office has a program where the dogs are sold to their handlers for $1 after they retire. Morrell explained he'd been carrying a $1 bill in his pocket, ready for the time. But when it came down to it, the agency had another idea. One day Morrell's lieutenant handed him an obviously fake $1 bill, asking him to hold it, then asking him to give it back. Confused, Morrell obliged.
"Derek, you just bought your dog," the lieutenant told him. 
When Morrell tried to protest and pay with his own $1, he wasn't allowed to, but was told that the agency wanted to buy Jara for him. 
"The support that's here for these dogs is unreal," Morrell said. "I can't be grateful enough."
Now that Jara will be happily enjoying retirement in Morrell's home, the other dogs in the K9 program will be following in her footsteps. 
"We've got new dogs that are young dogs that are really good, and I think it's time for her to pass the baton to them and let them and their handlers take over," Morrell said.
K9 Sergeant Deena is a spunky and well-rounded dog, according to Morrell. But it's K9 Sergeant Arry in particular whom the sheriff's office expects great things from. 
"Arry is what the breeder calls Jara 2.0," Morrell explained. "He has all the qualities of Jara other than his switch flips quicker."
Morrell explained that Arry is able to almost instantly switch between determining and responding to threats and calming down and de-escalating situations. 
"He's got all the skill sets, his temperament is just a little softer than Jara's is, which we didn't think was possible," Morrell added. 
With the ability of the dogs and the chance to pair them with the right people, Morrell is confident the K9 program will continue the legacy Jara started. 
Morrell also noted that while the dogs are expensive, costing as much as $17,000 for one dog without adding in the training and equipment, they are worth the cost for the value they bring. 
"One life is worth the cost," he said, and dogs like Jara save countless lives. 
Star photo by Hannah Romero
Morrell also pointed out that all the dogs have been paid for out of asset forfeitures, explaining that any funds tied directly to cartels, narcotics, or human trafficking that are seized are used specifically for the tools it takes to address those problems, including K9s. 
"In law enforcement, we consider these K9s tools," Sheriff Grossnickle said at Jara's retirement party. "They're a tool that is willing to lay down their lives to keep us all safe. I believe this is a way that we harden our minds, especially those of us in the career, so we can justify our own selfishness and try to understand the unconditional love that they do have. But when it's time to say goodbye when they retire, or God forbid one of them goes down, we all know that they're more than tools."