Teacher of the Year nominees announced
Courtesy photo
Sweetwater School District No. 2 is proud to announce the finalists for the 2023 SWCSD No. 2 Teacher of the Year. These finalists were selected from 29 applicants who were nominated by their colleagues. The teacher that will represent the district for the WDE Teacher of the Year will be announced at the June 13 Board Meeting.
The nominations contained the following information about their professionalism and qualities of excellence.
Melissa Kirkwood (Washington Elementary) – Mrs. Kirkwood is the perfect balance between love and structure. She takes the time to build relationships with the kids and is very understanding of each student's needs. She demonstrates patience by listening and staying calm in stressful situations. Her lessons are direct and straight to the point. She is observant and caters to the needs of her children.
Mrs. Kirkwood has a strong, lasting relationships with the students that she has taught.
Marisa DeClercq (Green River High School) – Ms. DeClercq has grown the culinary arts program from a part-time teaching assignment at GRHS to needing six full class periods within which to teach, and has developed a CTE concentration in Global Foods and Restaurant Management. She oversees the Student Council at GRHS. This year, over 80 students (more than 10% of GRHS) were involved on the Council. Ms. DeClercq has led these students to be Blood Drive Champions in multiple years running.
Ms. DeClercq is passionate, knowledgeable, creative, and dedicated to her craft and her work with students each day.
Kristi Krenos (Lincoln Middle School) – Ms. Krenos sets high expectations and pushes her students to do their very best. Her nominee stated: ".... she is the best teacher because she teaches students how to learn. She is strict, but she does this to make sure students reach their full potential." She has put her students first, even when it's physically difficult for her to do so. This teacher is a fighter and will always work hard. Every student is welcome, and they understand that it is time to learn when in her class.
Dan Parson (Green River High School) – Dan Parson is a great mentor. Dan has worked in the school district in a couple roles from Monroe Middle school social studies to science at Lincoln Middle School and then most recently Life Science at GRHS. Dan just retired from coaching Speech and Debate where he has proven to be one of the best in the state winning over 6 state titles and helping countless students qualify and place at the national speech and debate tournament.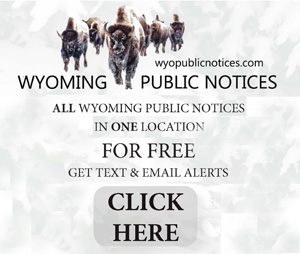 Beyond all of his accomplishments Dan is a good guy who works hard and does the right thing. He is humble and kind and so good at working with troubled kids. He always sees the good in everyone and never gives up on a kid.
Bridgette Nielsen (Lincoln Middle School) – Mrs. Nielsen exemplifies an excellent teacher as she often assesses a lesson after she has taught it and seeks ways to improve upon it.
Ms. Nielsen's nominee wrote: "I have had the privilege of sitting in on PLC's with Mrs. Nielsen and Mr. Robb and observed their collaboration while formulating lessons. Being a teacher is not a one man or one woman show. They work closely together to ensure the material they teach is enriching and relevant. Observing Mrs. Nielsen in this setting once again affirmed that she always seeks the best possible outcome for the students."
Mrs. Nielsen is involved with her community long after the work day is complete. She sets an example to her students by being actively engaged in school activities and being holistically involved with the city of Green River.
Courtesy photo
Drew Roska (Lincoln Middle School) – Mr. Roska is an exceptional special ed teacher in our district. He goes above and beyond to help struggling learners. He helps students who are struggling with any and all things. His nomination states: "He is a huge asset to Lincoln Middle School." Mr. Roska understands each student in his class and does an outstanding job of helping each of them reach their potential academically and socially.
Mr. Roska is respected by all of the staff at Lincoln Middle School. His transition from the elementary to the middle school has been outstanding. He creates meaningful adult relationships with students who really need an appropriate influential adult mentorship in their lives. Every student who works with Mr. Roska seems to think that they are his favorite!