Bringing Brazilian Jiu Jitsu to Green River
Star photo by Hannah Romero
While Casey and Adella Barnum were excited to cut the ribbon to officially celebrate the grand opening of Duality BJJ last Thursday evening, they were even more excited to hit the mat. 
Helped by a few students who stepped out barefoot on the sidewalk in the rain to stretch out the long purple ribbon, Casey and Adella made short work of using a large pair of scissors to slice through it. The couple hurried back inside, got their gis on, and were the first to start sparring.
Soon they were joined by multiple pairs of people sparring with one another during the open mat portion of the opening event. Other family, friends, and interested individuals gathered to watch, enjoy free food, and help celebrate the new business. 
The grand opening was just the beginning for Duality BJJ - a jiu jitsu and wrestling school and gym in downtown Green River. 
The gym is named for the sport of Brazilian Jiu Jitsu (BJJ), which is "a martial art based on grappling and ground fighting, focusing on the skill of controlling one's opponent through techniques that force him or her to submit," according to Evolve MMA. It will be one of the main sports the Barnums teach and practice at the gym.
The idea to start the gym has been in the Barnums' heads for a few years, but it was at the beginning of this year that they decided to make it a reality. Within six months they got their business license, found a building along Flaming Gorge Way, made renovations, and got everything ready to open. 
The gym features an office in the front; a large mat; a blackout room with a massage table, ice bath, and sauna wrap; and a room in the back with what are currently makeshift locker room areas. 
"Everything has fallen right into place," Adella said. 
The desire to open a gym came out of the desire to share the sports that have been such a big part of the Barnums' lives. For Casey, the journey goes all the way back to when he began wrestling in 1996.
"So I've been in it for a while," he said. 
From wrestling, he moved to mixed martial arts (MMA), participating in local cage fights. Then he started to learn and explore Brazilian Jiu Jitsu, Combat Submission Wrestling (CSW), and Muay Thai Wrestling. 
"Now we want to teach, want to grow, want to help everybody else better themselves," Casey said. "I just want to bring more of it to the community and give more people a channel."
Duality BJJ will offer a mixture of classes in different styles of wrestling as well as open training times and events like seminars. Casey explained kids classes will be for ages four to 13. Students who are around 12 or 13 years old can then move up into the adult program if they're at the right maturity level.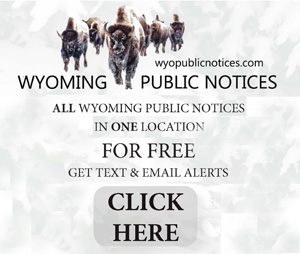 "For adults, it's any age from 13 up to till you don't want to do it," Casey said. "No discrimination. As old as you want to do it - be on the mat and enjoy." 
The ultimate goal for the gym is "helping bring jiu-jitsu and more wrestling to Sweetwater County and Green River, wanting to grow the sport of jiu-jitsu, the sport of wrestling, combat submission wrestling, Muay Thai boxing, every martial art we want to bring," according to Casey. 
Beyond just advancing these sports and giving people in Green River an opportunity to learn and practice without having to go to Rock Springs, the goal is also to help individuals. 
"[We want to] just grow and help people deal with their problems inside, help them grow if they're on a journey to better themselves, let them do that here," Casey added. "Just be here to help the community out."
Star photo by Hannah Romero
For those who are new to the world of jiu jitsu and wrestling but are interested in knowing more, the Barnums encourage them to stop by. 
"Just walk through the door," Adella said. "That is the hardest part. The hardest part is just opening the door and walking in. Once you get past that, you regret not coming sooner."