Barbara Erramouspe
Courtesy photo
Barbara Erramouspe, 86, passed away Saturday, May 27, 2023 at her home in Rock Springs, Wyoming. She was a life-long resident of Rock Springs.
She was born September 13, 1936 in Rock Springs, Wyoming; the daughter of Joseph Radosevich and Mary Ardisone.
Mrs. Erramouspe attended schools in Rock Springs and was a 1954 graduate of Rock Springs High School.
She married the love of her life Joseph J. Erramouspe August 27, 1959. He preceded her in death in 2014.
Mrs. Erramouspe was a member of the Holy Spirit Catholic Community.
Barbara was a loving and loyal daughter; wife; mother and grandmother. Her close ties with her children were largely a front so that she could spend time with their respective dogs and children. She loved Wyoming and all of its seasons. Her favorite destination was her cabin in Pinedale where she enjoyed nature in all its forms, especially blue birds and humming birds.
Barbara scared easy. Too easy in fact. But no one laughed harder about it than she did. She was a quick wit with a quirky, sometimes warped, sense of humor. She loved to laugh and she loved to share that laughter with her family, especially her grandchildren.
Survivors include her three sons, Mark Erramouspe; Greg Erramouspe and fiancé Cassie Jensen; Danny Erramouspe and wife Angie all of Rock Springs, Wyoming; two daughters, Ann Stucki and husband Brett; Michelle Cook and husband Stan both of Rock Springs, Wyoming; sisters-in-law Miriam Grace, CSC, California; Bernadette Gosar of Pinedale, Wyoming; Susan Erramouspe of Shoshoni, Wyoming; Wilma Erramouspe of Rock Springs, Wyoming; brothers-in-law, Chuck Tate of Rock Springs, Wyoming; Joe and Margaret Sellyei of Colorado; and Grace Mossman of Colorado; 11 grandchildren, Grace; Sara and Jake Stucki; Chris, Ryan and Megan Cook; Nina Klingensmith; Alex Erramouspe; Tony, Abbie and Ava Erramouspe.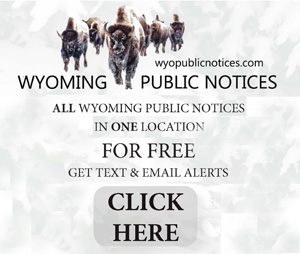 She is preceded in death by her parents, Joe and Mary Radosevich, father and mother-in-law, Gaston and Grace Erramouspe, husband, Joseph Erramouspe; brother Edward Radosevich; sister, JoAnn Tate; in-laws, Pierre Erramouspe; John Erramouspe; Paul Erramouspe; Phillip Erramouspe; Louis Erramouspe; Richard and Catherine Canestrini; Roy and Ann Case; Tony Gosar and one nephew, Paul Tate.
The family respectfully requests donations be made in Barbara's memory to The Holy Spirit Catholic School, 210 A Street, Rock Springs, Wyoming 82901; Inside Connections, P.O. Box 1804, Rock Springs, Wyoming 82902.
Mass of Christian Burial will be conducted at 2:30 P.M. Friday, June 2, 2023, at Our Lady of Sorrows Catholic Church, 116 Broadway Street, Rock Springs, Wyoming. A Rosary will be recited at 2:00 P.M. Friday, June 2, 2023, at the church. Graveside Services and Interment will be in the Rock Springs Municipal Cemetery.
Condolences may be left at http://www.vasefuneralhomes.com.