Our View: Keep going, graduates
Star file photo
This week's paper is our yearly Graduation Edition. At the back of the paper you will find 13 pages dedicated to the graduating class of 2023. You can look through the photos of the graduates, read well-wishes for them, and find information about their class and next week's commencement ceremonies.
Including these graduates in the pages of our paper is just one of the ways we can celebrate them and share their excitement for this big step in their lives.
Graduation, like every change in life, comes full of hopes, fears, and dreams for the future.
Graduation from high school in an especially large and important step in life. In many ways, it's a step into the unknown and unfamiliar. Up to this point, these students' lives were largely structured for them. They had a pretty good idea of what to expect from the next days, months and years. Now, the future is wide open with possibility. This can be both exciting and terrifying. 
Many students will pursue further education and maintain the structure of classes, but with more freedom and flexibility to choose what they study and pursue their specific passions. Others will enter the workforce and discover the new structure that comes with a full-time job. But no matter what choice graduates make, things won't be as established and predictable as they once were. 
As they face these choices and hear from friends, family, teachers, and prospective employers, many graduates will now face the age-old questions of "what are you doing next?" and "where do you see yourself in five years?"
Some will have no idea. Some will have very specific goals. Others will have general dreams. 
And all of that is ok. 
It's good to have goals to work towards. It's great to have dreams of what you hope to achieve. 
But it's also important for graduates to realize that sometimes goals won't be met. Sometimes dreams will shift. It's ok to not have everything figured out right now, and the truth is you often won't have everything figured out in the future. Things will happen you don't expect. Life will throw you curveballs. 
Keep dreaming, keep setting goals, but don't cling so tightly to them that you are devastated if and when change comes. Part of life is learning to adapt. 
For those of us remembering back to our own graduations, some will see how where they are now is where they dreamed of being. But for many of us, we never could have imagined where we would end up. Maybe it's better than what we dreamed. Maybe it's not at all what we wanted, but we've learned to adapt and grow. But for almost all of us, no matter the outcome, the path didn't look exactly like we expected it to.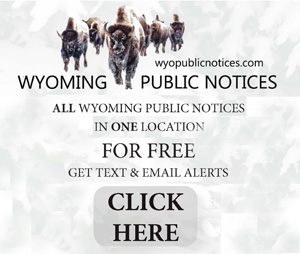 What's important though is to recognize where we are, to see how far we've come, to be grateful for just being here. If you've achieved your dreams, keep making new ones. If you aren't where you want to be, see what changes you can make. 
All of us, from those smiling graduates on the pages of this paper to the oldest of us looking back on a lifetime of memories, can still benefit from remembering that life often doesn't go the way we plan, but the important thing is to keep going.