Play celebrates work of pioneering astronomer
Stephanie Peterson
The latest Actors' Mission production tells the story of pioneering astronomer Henrietta Leavitt, and the subject matter is something director Jené Chollak knows a bit about. She's a science teacher at Rock Springs Junior High School with a particular interest in astronomy.
Five years ago, she saw a production of "Silent Sky" in Salt Lake City and, since then, has dreamed of getting the play performed locally. She's annually suggested it to the Actors' Mission committee that, based on community submissions, picks each season's productions.
"I think I've submitted it every year to the readers' committee since I saw it," she said.
After Actors' Mission finally selected the play last year, Chollak volunteered to direct it.
The show takes place from 1900 to 1918, a time during which developments like Einstein's theory of special relativity upended astronomers' understanding of the universe. A century later, the astronomical community is in a similar situation thanks to new technology like the Webb Space Telescope, Chollak said.
"We have books filled with scientific information and there are still so many unanswered questions," she said. "It is such an amazing and growing time for science right now, especially when it comes to space."
Along with the scientific subject matter, she appreciates that "Silent Sky" serves a healthy dose of history, feminism and family drama.
"Silent Sky" is a play Chollak describes as both "funny and inspiring."
"I think this play reminds us that this is a beautiful universe to live in," she said.
Until Leavitt, many astronomers guessed the universe was no bigger than the Milky Way. Until the 20th century, astronomers could only measure distances up to a few hundred light-years. Before Leavitt's discovery, astronomers looked through their telescopes and assumed the images of other galaxies were mere gas clouds.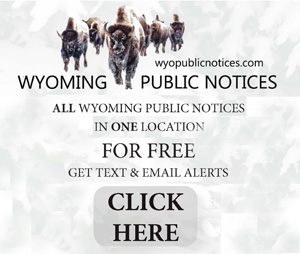 Then, while cataloging star locations for Harvard at the turn of the 20th century, Henrietta discovered that certain stars, called Cepheids, pulsate for a duration that correlates to their luminosity. By comparing that data to the Cepheids' apparent magnitude, astronomers could determine how far away each star was. 
Another astronomer, Edwin Hubble, later used Henrietta's data to determine that the universe is expanding. Leavitt's pioneering work also enabled the scientific community to determine the size of the Milky Way and measure distances more than 20 million times farther than were previously possible.
"Silent Sky," written by Lauren Gunderson, tells the story of how Leavitt overcame obstacles, like family obligations and sexism, to help upend her contemporaries' understanding of the universe.
Chollak has been a science teacher for more than 15 years, and she previously served as assistant director in the 2017 Actors' Mission production of "The Women," but otherwise hasn't directed any theatrical work since college.
After high school, Chollak originally planned to become a theater teacher, studying the art at Central Wyoming College. Instead, a geology course she took inspired her to become a science teacher.
Actors' Mission is a family affair in Chollak's house. Her husband, Mark, starred in the theater company's November production of "Floyd Collins and the White Angels of Sand Cave." Chollak's daughter, Katie, has had roles in six other Actors' Mission productions and portrays Annie Cannon in "Silent Sky."
"The neatest part about Actors' Mission is that they have a solid core of regulars, but there's always a place for new people," Chollak said. "For anyone who's interested in theater, the topics that we're doing for our plays, or stage and prop construction - there are lots of opportunities for new faces and the veterans who have been here."
Stephanie Peterson
"Silent Sky" will be performed at the Broadway Theater in Rock Springs this week at 7 p.m. Thursday, Friday and Saturday. It will be performed Jan. 26 and Jan. 27 at 7 p.m. A matinee will be performed Jan. 29 at 2 p.m.