Janice Ann Smith Mortensen
Courtesy Photo
Janice Ann Smith Mortensen, age 85, of Bountiful, Utah, died on June 15 in Salt Lake City, after a short fully-vaccinated battle with Covid and a frustrating battle with dementia. Born in Salt Lake City on March 21, 1937, to Samuel H. and Phyllis Merleen Jones Smith, her formative years were spent in Klamath Falls and Woodburn, Oregon.  After graduation from North Marion High School as valedictorian, Janice attended BYU, where she obtained a bachelor's degree in Early Childhood & Family Development and Elementary Education. She also spent a semester at the Merrill Palmer Institute in Detroit. 
At BYU is where she met the love of her life, E. Wayne Mortensen, who broken-heartedly survives her. Married on June 6, 1959, in the Manti Utah Temple, Janice began her career as a "domestic engineer." Janice and Wayne welcomed into their home and are survived by her adoring children, Carrie (Russell) Eyre, Lorine, Alan (Robyn), David (Stacey), Amy and Lynelle (Troy) Stoddard. She is also survived by her 13 grandchildren, 10 great-grandchildren (who call her "Oma") and by her two loving brothers, Tom (Jean) Smith and Harold (Dianne) Smith.
Janice and Wayne began their married life together in Corvallis, Oregon, where Janice taught school while pregnant with Carrie (a violation of district protocol at the time), while Wayne finished his chemical engineering degree at Oregon State University.  Theirs was an equal partnership based upon their shared faith and hope in Jesus Christ.
Wayne's jobs took their growing family to Richmond, California; Syracuse, New York; Green River, Wyoming; back to Syracuse; Gibsonburg, Ohio; and then back to Green River. As empty-nesters, Janice and Wayne moved to Fairborn, Ohio; Casper, Wyoming; Calgary, Alberta; Layton, Utah; Berlin Germany (where they served as senior missionaries for the LDS Church) and then to Bountiful, Utah, where they have resided until her passing. Yet Janice always considered Oregon to be home and was quick to correct the improper pronunciation of her beloved state. The capstone to Janice's family life was a Disney cruise to Alaska sponsored by Janice and Wayne where all her children, grandchildren, great-grandchildren, and spouses attended.
Janice served her community extensively in The Church of Jesus Christ of Latter-day Saints, serving as both ward and stake Primary and Relief Society Presidents and as ward Young Women's President. She also served as Wayne's scribe as he was a Stake Patriarch for the past 40 years. She taught in most of the auxiliary classes in her church.  She operated a pilot program for the Church in name extraction and welcomed several church authorities into their home when Wayne served as stake president. 
Janice served in the PTA at all her children's schools and was president of the PTA in Gibsonburg.  She ran a pre-court diversion program for juveniles in Green River. Janice was as generous with her money as she was with her time, always helping people in need.
In order to allow the family to recover from Covid, a visitation will not be held until Friday, July 1 at Russon Mortuary, 295 North Main, Bountiful from 6 - 8 p.m. Funeral services will be held at 11 a.m. on Saturday, July 2 at The Church of Jesus Christ of Latter-day Saints chapel, 1476 North 300 West, Bountiful, Utah with a visitation prior to the funeral from 10:15 a.m. to 10:45 a.m. Interment will be near her parents in the Pleasant Grove City Cemetery.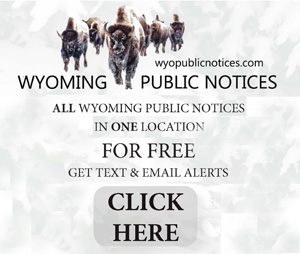 For those who may want to participate services will be streamed live on the Russon Brothers Mortuary Facebook page and on Janice's obituary at www.russonmortuary.com.
In lieu of flowers, please make a donation to the Humanitarian Fund of The Church of Jesus Christ of Latter-day Saints.