Lady Wolves end season, see improvement
The Green River High School Girls Soccer Team is done for the season after losing to Kelly Walsh during the regional tournament in Jackson last weekend.
Although a loss is never easy, especially when it takes away your chances of going to state, head coach Matthew Robles thought the Lady Wolves held their own in their last match.
"Honestly the game went really well," Robles said. "I couldn't have asked for the girls to play any harder."
Kelly Walsh scored their first goal about 20 minutes into the first half. The Lady Wolves were able to hold them back for a while, but the Lady Trojans scored again with about 20 minutes left in the game, resulting in the final 2-0 score.
"Both of them were earned goals," Robles said, recognizing how hard the Lady Wolves fought to keep back their opponents. "It wasn't like we just played poorly and gave them easy chances. We just weren't able to stop them on those two occasions."
Even before the game started, the Lady Wolves knew they had their backs against the wall facing Kelly Walsh, who hadn't lost a game all season, according to Robles. He also noted the 4A Western Region which includes Green River had four out of the top five teams in the state. Robles said he heard people express the belief the Lady Wolves would have been good enough to qualify for state this year if they hadn't been up against such tough competition.
Even without making it to state, Robles recognized the victory of a team that didn't win any games last year being able to end the season with four wins and one tie. Those victories included some of Robles's favorite moments all season, especially the shoot out to win their first game of the season against Cheyenne South and the game against Star Valley where the Lady Wolves came back twice after being down by multiple points and tied the game with seven seconds left.
"Throughout the course of the season we grew as a team, understanding that as long as we're willing to put in the work, we can hang with anybody," Robles said.
He hopes the underclassmen on the team this year will be able to start next season with that mindset so the team can continue to build on it.
"Honestly, I expect us to grow and win more games than we did this year," Robles said. "I always talk about being better every day. Well, we have a whole year to get better."
One challenge next year will be finding players to step up and fill the shoes of seniors leaving the team this year, Robles said, explaining most of the goal-scoring this year came from senior players including Ellie Kettering, Kiley Strange and Brynlee Doak, and both keepers on the team were also seniors.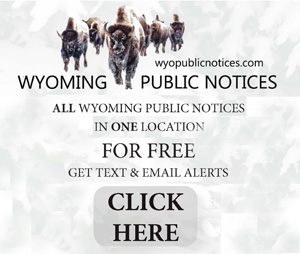 Despite these key losses, the Lady Wolves will have several strong returning players, including all four starting defenders from regionals, who were either freshmen or sophomores this year.
"They're going to be the backbone for the next few years," Robles said. "They'll be able to grow and continue to become a strong unit for us here in the next few years. And we hopefully can build off them and find some pieces to help go forward a little more."
While the team will continue to build, Robles hopes the girls know he already believes they're good enough to be competing for trophies.
"I expect us to qualify for state next year," he said.