Wilfred Moccasin Gladue
Courtesy photo
Wilfred Moccasin Gladue, 64, of Green River, Wyoming left to his heavenly home to be reunited again with those that had gone ahead to wait for him; as he will be waiting for all who loved him on this earth. He was a warrior until the end but succumbed to a brief battle with cancer. He was surrounded by strong hearts as he took his last breath, and he will be terribly missed by anyone who received the eternal gift of knowing him. 
Wilfred was born on April 3, 1956 to the late Alan Gladue and Marie Moccasin. He grew up on the Saulteaux and Moosomin Reserves in Saskatchewan, Canada. He left there at a young age with the help of his Uncles to come to the U.S. to live with his father. Although he left his home country, he always had a deep love for his many relatives there, and his spiritual and cultural connection remined throughout his life. 
Wilfred worked for the Jim Bridger power plant for 30 years and belonged to the Utility Workers Union of America Local 127. 
The family would like to give special thanks to their Canadian family for keeping the fire burning, special thanks to his Uncle Peter, AKA Dad for his many teachings. Their many family and friends who brought so much comfort and support. Wilfred's co-workers, and Local 127. 
They would also like to give thanks to Hospice and all of their nurses, with much gratitude to Ashley for her gentle ways, which was a comfort to all. Dr. Larry Lauridson and nurse Philip for their kindness. 
Survivors include his beloved wife of 38 blessed years Mary Ann Gladue; children Vince and wife Robyn, Alretta, Chastity, Jay, Leah, Lianna, Lucas and Shannon, Simoon, Colton and his wife Ashley, Jasmine and Finance Chris; daughters of his heart Casey, Saresa, Brenna, and Autumn; his partner in crime and very best friend his niece Brandi, siblings; Morris Gladue, Gale Takakenew, Gordon,Sam, Kenny, Dalton, Warren, Nathan, Avery Gladue,, Waverly Gladue, Dwight Gladue, Rodney Gladue, Ranette Gladue, Harry Gladue and Alane Boyland.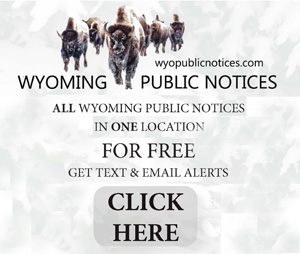 Many called him dad, Pepa, grandpa and Mushum. He was blessed by many grandchildren and great-grandchildren. He was a rich man. 
He was preceded in death by his father Alan Gladue, stepmother Virginia Gladue, grandson Sage Wilfred Moccasin Gladue, great grand daughter Anasatasia Raine Dimick, Richard Moccasin, Tom Takakenew, and Sandra Takakenew. Also many others who were deeply loved by him too numerous to count. 
Graveside services and interment took place at 11: a.m., Friday December 18, 2020 in the Riverview Cemetery. A celebration of life will also be held at a later date. 
Condolences for the family may be left at http://www.foxfh.com.