Food bank and Scouts work to meet food needs
Food often plays a crucial role in holiday celebrations — especially Thanksgiving. However, many families face food insecurity and need extra help making ends meet during the holiday season. This is one of the reasons there is an increased need for the services of Food Bank of Sweetwater County during the winter, and why local organizations like the Scouts BSA step up to help meet the need.
"I know that Wyoming does have a hunger problem," Kathy Siler, the executive director of Food Bank of Sweetwater County, said.
According to the Wyoming Hunger Initiative website, about 71,000 Wyoming residents face food insecurity each year, which means not being able to provide healthy, nutritious food, not having enough to eat or skipping meals to make ends meet.
"Hunger doesn't discriminate," Siler said. "It affects everybody. It can be our neighbor, relatives that we're not aware that they're struggling. We're here to help anyone that needs help. We don't turn anyone away."
While the food bank helps Sweetwater County residents facing food insecurity all year, the problem becomes even more apparent in the winter.
"November is our busiest month," Siler explained.
In 2020, the food bank served 502 Sweetwater County families in October and 674 families in November. Those numbers meant almost 50 more Green River families came in for assistance than had come in the previous month, and over 100 Rock Springs families. The busiest individual distribution days from October to November saw an increase of over 60 Green River families. 
"So that's quite a jump too, just for one distribution," Siler said. 
While December isn't quite as busy as November for the food bank, the last month of the year still saw increased numbers of families coming in for assistance last year. 
Siler explained many families staying home during the winter months face more financial struggles. Heating bills go up, holidays add additional expenses and people may be facing layoffs or losing seasonal work. People in these situations can go to the food bank to receive help providing groceries so they can afford other necessities.
In November especially, Thanksgiving can also affect families' needs as they work to provide and enjoy the holiday.
"It's costly to provide that meal," Siler said. "We don't necessarily provide a Thanksgiving meal, but we provide additional food that can help offset their other expenses."
To respond to the increased need, Food Bank of Sweetwater County holds a fundraiser every winter, starting in November and going to February. This year's fundraiser is titled "Giving Hope." The food bank shares flyers and asks the community to contribute donations to help put food on peoples' plates during the holiday season and meet the increased need for food assistance during the winter.
"That's in hopes that we can purchase more food and refill our warehouses," Siler said.
Usually they ask people to have food drives, she explained, but last year and this year, due to the COVID-19 pandemic, they are encouraging everyone to donate money rather than food since monetary donations are more contactless. Also, money can sometimes go even farther than food donations. Siler explained the food bank is able to purchase meals from Food Bank of the Rockies and get four meals for every dollar.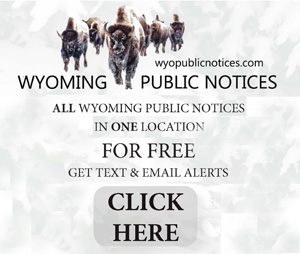 While the food bank is asking for monetary donations to help get through the winter, Siler also hopes people will donate to local food drives, such as the Scouting for Food drive coming up this weekend.
"I would encourage people to donate to the scouts' drive because that food will all come to us, and then in turn we can help people during the holiday season," Siler said. 
Scoutmaster Daryl Wadsworth from Troop 312, which is hosting Scouting for Food, explained the food drive is something the Scouts do every year, spending the weekend before Thanksgiving collecting food to donate to the food bank. 
This year Troop 312 will do the same thing they did last year, using drop-off points to collect donations instead of going door-to-door because of the COVID-19 pandemic. Scouts will be at Smith's in Green River starting at 8 a.m. Saturday morning.
There will also be a drop-off at the food bank from 9 a.m. to 2 p.m. Scouts will not only collect food, but will also help transport it and sort through it at the food bank. 
Wadsworth noted the increased need for food around Thanksgiving time, and the Scouts' desire to help provide. 
"This is one of our big ways of serving the people of our community," Wadsworth said.
In addition to help from local groups like Troop 312, the food bank receives help from other partner organizations. Siler said the food bank's partnership with Food Bank of Wyoming and Food Bank of the Rockies is beneficial to the community as those organizations help provide and transfer food. The food bank is also a United Way community partner, so United Way helps with operational expenses, and Siler said the food bank "couldn't do it without them either."
The food bank also couldn't continue to provide for community members in need without the help of community members who are able to share their own resources.
"We have a very generous community, I've always said that," Siler said. "There's been some times that we thought 'oh man, it's getting close, our supplies are starting to get low.' But it always seems to work out. We've never ran out of food and we've never had to turn anyone away because we were out of food, so I hope that continues. We're always planning and trying to meet the demand and generate donations so that we can continue to do that."
Those who wish to help can donate online at foodbankswcty.org, mail checks made payable to "Food Bank of Sweetwater County" to the food bank at 90 Center Street in Rock Springs or donate nonperishable food items during local food drives including Scouting for Food this Saturday.