Our View: Ambulance tax district needed in county
No one will argue that an ambulance service isn't a needed and integral part of any community. These are the first responders who take our neighbors to the hospital under the most dire situations, sometimes staving off life-threatening conditions until better medical attention can be provided.
Yet, how do we fund this necessary service continues to be a question local government grapples with. There is only one solution to the issue and it might be one a lot of people disagree with: the creation of a special tax district within the county.
We know "tax" is a very dirty word in Wyoming, a place that people who move in from other states often notice doesn't have a line item for a state income tax on their pay stubs. Many Republicans currently serving in the Wyoming Legislature have decided not to support any sort of taxation as a means to increase revenue as Wyoming continues to face budget deficits related to its struggling mineral economy.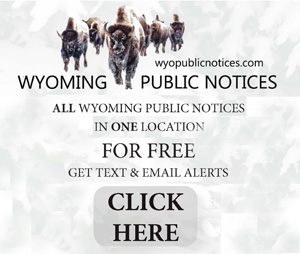 However, in the case of an ambulance service district, it would be a different way of paying for something taxpayers already fund. The subsidizes the county pays comes from taxes and revenue collected by the county. If the cities end up providing subsidies on a permanent basis, that money mostly comes from sales tax revenue generated from within the county -- meaning a portion of that five cents we pay on every dollar spent would go to an ambulance service.
Creating a taxation district would simplify matters and create a base that would provide for the service.
There are other issues at hand as well, the most pertinent being what the future of Sweetwater Medics would be. As a private business, we don't think it should be bailed out because we don't believe its owners did the proper market research when it was established.
Years ago, the company wooed the county commissioners with a promise that they would not seek any form of subsidies to operate. Yet, once their main competition in Rock Springs, Vase Ambulance Service, shut their doors, and Sweetwater Medics was the only ambulance in town, all of a sudden needed subsidies otherwise it would be forced to shut down. And so, the county started subsidizing the ambulance company. The future of ambulance service within Green River is likely through Castle Rock Ambulance Service, yet in Rock Springs we think it's best left with the city's fire department, many of whom are trained EMTs as is.
The tax district would fund those services and the equipment needed by the department while keeping the costs for the service low for the Rock Springs' municipal government.
It's time we take this issue seriously and push forward with a taxation district. It's the only real solution to this funding issue.