Footage aids in acquittal
CHEYENNE -- Laramie County District Judge Steven Sharpe acquitted Michael Abrams of two felony counts of attempting to injure a police officer Thursday afternoon.
"The system worked in this case," Robert Moxley, Abrams' attorney, told the Wyoming Tribune Eagle on Friday morning. "If we hadn't had body cameras, they could have said anything they wanted to. Those things saved Michael."
The acquittal came after trial lawyers and Sharpe spent roughly two hours Thursday reviewing the police body camera footage of the incident in question, which occurred on the evening of Oct. 4, 2018.
That's when a neighbor called the Cheyenne Police Department about an alleged domestic disturbance at Abrams' home at Prairie View Apartments, according to a trial brief filed by Moxley.
Three police officers - Jaime Hayes, Chase Rippy and Michael Young - arrived at the scene. They were all wearing body cameras as part of a recently implemented departmental program aimed at maximizing both citizen and police accountability.
According to Moxley's brief, the officers entered Abrams' residence "without consent or warrant," to which Abrams objected "loudly and profanely," refusing to allow police to enter into his marital bedroom, where he said his wife, Rion Abrams, was undressed. Rion Abrams can be heard on Hayes' body camera recording verbally confirming that she was all right, but did not come out of the room.
But the confrontation between Abrams and the officers continued to escalate. According to a transcript of Hayes' body camera recording, Rippy told Abrams, "You're gonna move out of the way, or we're gonna go in there to make sure she's OK. You've got two choices."
Abrams refused to move.
According to one of the recordings of the incident, Hayes shoved Abrams, and within moments, Rippy shocked him with a stun gun and beat him until he was left lying in a pool of his own blood. Abrams was later admitted to the hospital to treat his injuries, which included a brain bleed from several baton wounds.
Prosecutors first charged Abrams with misdemeanor interference. Those charges were soon dropped, and Abrams moved to Arizona, only to get extradited back to Cheyenne on two new felony charges of attempting to injure a police officer.
Those charges, prosecutors said, stemmed from Abrams "attempting to punch (Hayes) with his fist" and "pushing (Rippy) across the room and charging him, attempting to grab him in a violent manner."
Moxley opted for a bench trial, meaning that Judge Sharpe alone - not a jury - would decide Abrams' guilt or innocence.
"My position was that the police attacked Mr. Abrams, and that's what the body cam shows," said Moxley, who told the Wyoming Tribune Eagle that he argued the charges should not stand because "police were not in the lawful performance of their duties in initiating terrible violence against Mr. Abrams."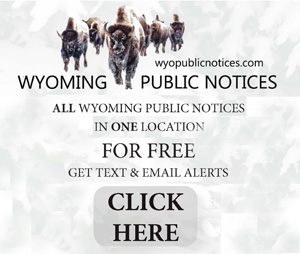 Moxley submitted a motion for acquittal of all charges on those grounds. Sharpe accepted the motion, but not Moxley's argument. Sharpe said he granted the acquittal because the state failed to prove its case.
"(H)ere is the problem that I have as I sort through the evidence. I've watched these videos all day long," a transcript of Sharpe's ruling said. "What I don't see in this case is an attempt to cause bodily injury."
"What I see is somebody who is noncooperative, who is flailing at the Taser wires," Sharpe continued. "And I don't see at any point in these videos - and I have watched them very closely - the evidence that would show me an intent to cause bodily injury either to Officer Rippy or to Officer Hayes."
The Laramie County District Attorney's office did not respond to the Wyoming Tribune Eagle's request for comment by press time Friday. It is unclear if any of the officers involved in the assault of Abrams will face charges.
Adam DeBall, a sergeant with the Cheyenne Police Department, told the Wyoming Tribune Eagle Friday afternoon that the department believes the officers' response to Abrams' behavior was "lawful and justified."
"We believe the body camera footage supports the charges that were brought against Mr. Abrams," DeBall said. "We are proud of our officers, and we feel like they acted admirably, but we also respect the decision of the court."
DeBall added that the outcome of the case has not changed the department's view that body cameras are an effective tool for accountability of both police and the people they interact with.
Abrams' acquittal coincides with local and national conversations about police brutality, which was reignited by the police killing of unarmed Minneapolis resident George Floyd in May.
Abrams' acquittal coincides with local and national conversations about police brutality, which was reignited by the police killing of unarmed Minneapolis resident George Floyd in May.
"This is a microcosm of policing in Cheyenne. This is not the first case I've seen where there were all kinds of videos of Cheyenne police going berserk with violence. It's a culture - it's the militarization of police," said Moxley, who added that he'd like to see a concentrated community policing effort in the city.
"It won't work for police to think citizens are their enemies or for citizens to think police are their enemies. It just won't work."