Senior center needs volunteers
Those looking for a way to help out a senior this Christmas will want to visit the Golden Hour Senior Center.
Once again, the center is hosting its Christmas giving tree program.
Irish Kreis, GHSC activities and marketing coordinator, said all of the applications for the program were due Monday. This gives the center enough time to put all of the names and requests on tags, which are then placed on the giving tree. The program will officially kick off Dec. 2 when the tree goes up.
"We would love to have community members and local businesses come and fulfill the tags," Kreis said. "People can also make a donation and the center will fill the tags."
Last year, the center helped 35 seniors with more than 90 items. Kreis said since most of these items are necessities, there isn't a dollar limit on the requests being made. Some of the most requested items include bedding, towels, food and clothing.
"This program gives low-income seniors the chance to request items that will help make their holidays bright," Kreis said. "At Golden Hour, we are always looking for ways to help seniors. This is just one of our many programs we have to offer."
All of the gifts must be back by Dec. 16. This gives the employees a chance to plan, prepare and deliver the gifts.
"All of our recipients are so grateful for the items that are gifted to them," she said.
Community members and businesses that would like to help can stop by the center and pick up a tag, let the office know which tag was selected, purchase the items on the tag's list, wrap them in Christmas paper and return the gifts to the center.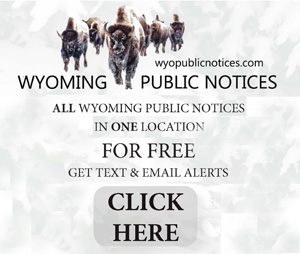 However, those who want to give a monetary donation can also do so. Under this option, GHSC employees will complete the shopping, wrapping and giving of the gift. Those who want to participate, but don't want to stop by can call the center at 307-872-3223.
"We look forward to helping seniors this holiday season, and every day," Kreis said.