Kolb's claims are off base
One of the many duties journalists have to the communities they serve is to hold lawmakers and officials accountable for their actions.
A few weeks back, Stephanie Thompson wrote an article about a few comments Sweetwater County Commissioner John Kolb had made regarding former members of the Memorial Hospital of Sweetwater County. A week after that story was published, I wrote an editorial that appeared under the "Our View" section of this page, criticizing him for rehashing the past and claiming the board was corrupted.
"Listen to the audio," Kolb said Tuesday afternoon, claiming he was misquoted by the newspaper.
I did. So did Stephanie, and we decided to include that long block of text in the article she wrote about Artis Kalivas addressing the commissioners.
Kolb said we did a disservice to the community by calling attention to those comments, claiming we took them out of context. Frankly, he's misguided in claiming our job is solely to sell newspapers and the comments he made Sept. 5 speak for themselves .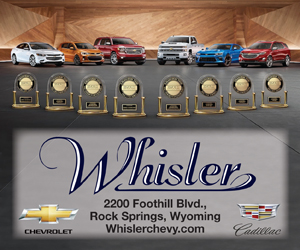 Claiming a group became corrupted is a serious charge. The word itself shouldn't be used lightly in the context of any board conducting public business.
One thing I agree with Kolb is he used the wrong word in talking about the former hospital board members. In the future, he should be much more careful in how he chooses his words.
We will continue to hold Kolb and other officials accountable, regardless of how they want to frame our work.