Notes from Town Square: Q and A about privatization
In response to the recent utility rate analysis that recommends raising the residential garbage rate by $10-$12 per month, several calls have been published in the media for the City of Green River to privatize its garbage system.
On the surface this certainly seems to be a reasonable option to consider as the City struggles to address rising costs within its changing garbage system. But would privatization really address the underlying issues that are driving the rising costs?
This article will attempt to outline some of the issues driving cost increases in the City's garbage system, and identify potential options for the residents and community leaders to consider.
What factors contribute to the City garbage rates?
Activities within the garbage business can generally be broken down into two broad categories: collection and disposal. Collection refers to activities and equipment required to pick up waste from households and businesses. Disposal refers to how that waste is handled, moved, sorted, and ultimately disposed. Disposal facilities can include landfills, transfer stations, recycling centers, and other similar facilities that receive waste from customers, whether those customers are garbage collectors, private businesses, or individual residents. Both collections and disposal activities have their own associated costs. In the city of Green River, your monthly garbage bill includes costs for both collections and disposal.
So what's driving the cost increases in Green River - Collections or Disposal?
While the city of Green River has historically provided both collections and disposal services, the big changes in the city's garbage system are happening on the disposal side. The city's landfill will close this summer, and the City is building a transfer station to provide a local facility for residents to dispose of their wastes that don't fit in their curbside cart. Once our landfill closes, all the waste collected by the city trucks and the waste that is brought to the transfer station will be sent to another landfill for final disposal, where we will have to pay that landfill's disposal fees.
Why can't we just keep the landfill open?
The Green River landfill was opened prior to the implementation of strict federal standards imposed on landfills to protect groundwater. We have been able to operate our landfill under the old standards for many years, but we have understood that the tighter standards would eventually be required at our facility. Several years ago it was determined that meeting the tighter standards at our landfill would cost us more than exporting our waste to another landfill that was already meeting those standards.
What is the city doing to address these cost increases?
In conjunction with our recent rate analysis, the city also completed a solid waste operations study that identified several areas where the city could improve the efficiency of its operations. We are examining some of the labor-intensive services we offer to determine whether they are worth continuing. We are also exploring ways to streamline the recycling program to make it easier for residents and less labor-intensive for staff. With the construction of the new transfer station, we are evaluating the days of the week and hours of the day the facility will be open to provide a level of service that will be satisfactory to our customers.
Won't these higher rates lead to more illegal dumping?
It's hard to say why people dump illegally. In Green River, the standard monthly residential garbage bill covers both collections and disposal. This means that residential customers can bring pick-up truck-sized loads to the landfill (or transfer station) for no additional fee. This fee structure is specifically intended to combat illegal dumping, but it still happens. There is just no excuse! If you see someone dumping illegally dumping, call dispatch at 875-1400 and turn them in.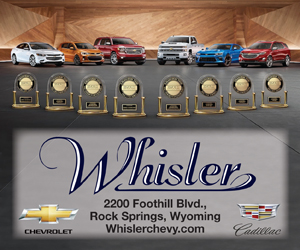 Where's the money coming from to build the transfer station? Is that why we have these increases?
A large majority of the funds for the transfer station construction are from the Cease and Transfer Grant the city received from the State. This grant is also paying for over half of our landfill closure costs. Without this grant, our monthly rates would have been even higher to cover the landfill closure costs, and we would have been left with no local disposal site once the landfill closes.
How do other communities handle their garbage?
The City of Rock Springs uses private companies for collections, but disposal activities are handled by the Sweetwater County Solid Waste District No. 1. Wamsutter and Bairoil fall into Sweetwater County Solid Waste District No. 2, and the Farson/Eden area also has a solid waste disposal district. Each of these districts levies property taxes to finance the disposal activities of their solid waste systems. By contrast, in the city of Green River, both collection and disposal activities have historically been performed by city of Green River staff, and financed through monthly garbage fees. There is no property tax component that pays for any portion of the garbage system in Green River. Years ago, a third solid waste district was established to handle solid waste disposal for Green River and the western part of Sweetwater County, but the property tax levies to finance the district were voted down. So if a city of Green River garbage truck goes to the district one landfill near Rock Springs, we are charged an out-of-district rate to dispose of our garbage. The same is true for any private hauler that currently serves the western part of Sweetwater County.
What would privatization look like in Green River?
When privatization of garbage service is discussed, it is generally understood to refer to collections activities. But privatizing the collection of garbage within the city of Green River will not change any of the disposal costs we are facing. Any company offering collections services in Green River would face similar costs providing similar collections services. And any company offering collections services in Green River would still have to pay the out-of-district rates to dispose of waste at the district one landfill. In the end, it doesn't matter who picks up the trash. Disposal is driving the costs.
So if privatizing doesn't address the real issues, what options do we have?
The city of Green River has historically taken care of its own solid waste activities – both collections and disposal. But with the tighter standards on landfilling, communities the size of Green River have found themselves having to reach beyond their city limits find cost-effective disposal options. Reining in disposal costs often means forming regional partnerships to improve efficiencies. The rest of Sweetwater County has found success in financing disposal through county taxing districts. Joining district one or reestablishing a third district could be options, but those are political decisions rather than operational decisions, and decisions the city cannot make alone. It's important to recognize that being part of a solid waste district does not make the costs go away; it just moves them to property taxes instead of monthly rates. But if those taxes can be pooled over a larger area to create a more efficient system, that may be something to consider.