Over $151 million in requests made
As the sixth-penny special purpose tax requests start to pour in, the Sweetwater County commissioners will need to start prioritizing the projects.
Sweetwater County cities and towns presented their sixth-penny project requests amounting to $151 million to the commissioners last week. This amount did contain the hospital's request, but not the Sweetwater County Events Complex' request, which would be an additional $24 million.
The commissioners, especially Chairman Wally Johnson, have spoke publicly numerous times about how they would like a final amount to be around $80 million to maybe $100 million for a total ballot request. This would mean the tax would be on for about four years. The communities' original request amount was about $240 million.
Bairoil is asking for $4.4 million to pay for paving the dirt road from Indian Paintbrush to Highway 73 and road paving and street repair to Bitterroot and Rodeo Road and replacing water valves pertaining to the town's water flow and recent chlorine problems.
The town did apply for Abandoned Mine Lands grant funding, but didn't receive it. Bairoil Mayor Sue Rigano said water is a priority for the town, which would cost about $617,o00.
Granger is asking for $11.7 million to pay for eight projects including, a Ham's Fork River Waterline extension project, a 9.8 mile drinking-water intake pipeline project from Genesis Alkali vault to Granger, a backwash pond replacement, a staircase at the south potable water tank that OSHA is requesting, water meter replacements, street paving, constructing security fencing around the water treatment plant and sewer life station and lagoon upgrades.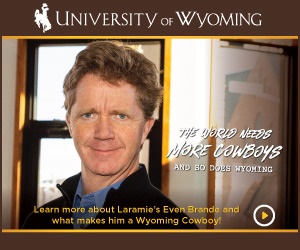 Green River is asking for $53 million and Mayor Pete Rust said the Council believes all of its projects are priorities, including street paving, water-line replacements, construction of a new wastewater treatment plant and upgrades to the recreation center. The list also includes grant match funding to complete U.P. Depot renovation and improvements to the Greater Green River Intergalactic Spaceport.
"We started at a very high number of $84 million and it's down to $53 million," Rust said.
Rock Springs is asking for $22.5 million and its No. 1 priority is water reclamation and facility odor control improvements project for $4 million. Other water, sewer, and storm-water projects throughout the city are also on the list, and the city set aside $1 million for gateway and greenbelt beautification projects.
Rock Springs also submitted a $20 million request from outside agencies, including the YWCA's building expansion project for $3.5 million, Southwest Wyoming Regional Airport commercial terminal funding assistance for $3.4 million and a multi-use recreation facility for $13 million.
Superior is asking for $1.5 million and it's No. 1 priority is drilling a new water well. Superior applied for funding from the state to complete its project, but didn't get the funding. They would also like to replace the drop system at their sewer lagoons.
Wamsutter is asking for $18.2 million and some of those requests are for an industrial loop repaving project, water and sewer upgrades, a fire department, an ambulance bay, a loader and dump truck, park bathrooms, maintenance shop floor, town housing and a combined recreation center, town hall, library, police department and public works facility.