Students invited to drama boot camp
Those who want to learn the ins and outs of theater will want to sign up for Green River's drama boot camp.
Green River High School's theater students are hosting a one-day drama boot camp this Saturday for children in third through seventh grades. To participate, children must fill out a registration form and pay $45 per camper. Forms are available on the GRHS theatre's Facebook page.
This camp will take place from 9 a.m. to 4 p.m. at the GRHS theater. At the end of the camp, students will participate in a short performance at 4 p.m, which is free to parents. Community members are also invited to the 4 p.m. show. Entry is by donation only.
"We want to promote the theatre arts among our young students to help prepare them performing on the stage and working behind the scenes," theater director Bradlee Skinner said. "This hands-on opportunity will allow them to see what goes into creating a stage production."
All of the funds raised will go to support the costs of GRHS theater students heading to the International Thespian Festival, which will take place in Lincoln, Neb., in June. Skinner said this fundraiser has been a popular activity for several years now.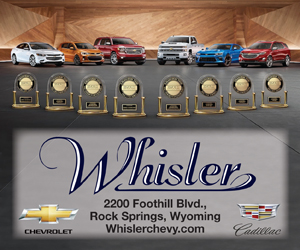 "Students will have an opportunity to create and perform a short play. A camp like this will walk them through the entire process in a rapid-fire work environment which will teach them needed skills and instill a passion for the work they create," Skinner said. "The future of GRHS theatre is these young performers and we want to begin the process of building for that future, today."
Those in the camp will receive a tour of the facilities, see the directing and scene areas and learn how promotional and publication materials help the event. All of this will be taught by the GRHS students.
Camp attendees will also learn the multiple aspects of technical theater, including the orchestra pit, fly lines, sound and light booth, hair and makeup. They will also learn about performing, staging, blocking and moving. Not only will the high school students teach the younger children, but they will also learn throughout the day.
"Many of our upperclassman acting students have received and accepted scholarship offers to continue their theater education," Skinner said. "The work they do in this camp will prepare them for the college setting and the directing work they will have to do."