Knights drop doubleheader
David Martin
A doubleheader against Cody ended on a sour note for the Green River Knights.
Playing at their home field at Stratton Myers Park, the Knights came up short 12-4 and 13-4 against Cody.
During the first game, Cody was able to secure an early lead with two unanswered runs in the first inning. Cody then extended its lead by another three runs at the top of the second inning, but the Knights were able to post three runs of their own before finishing the inning. Cody then scored a single run in the third inning and the Knights remained scoreless until the bottom of the fifth, posting one run of their own. A scoreless sixth inning led to a massive seventh inning for Cody, who were able to make six runs during their turn at bat. The Knights couldn't respond, posting another scoreless inning and ending the game. Chance Hofer, Blake Gelinas, Andrew Munoz and Karson Beutel scored for the Knights during the game.
The second game didn't fare much better for the Knights. The team was unable to recover from a six run lead posted by Cody in the first inning. The Knights posted two runs in the second inning, but continued to trail as Cody earned another run in the third. Cody scored another run in the fifth inning and the Knights were able to score two of their own in the bottom of the fifth, but a five-run streak from Cody in the sixth ended any hope the Knights had to recover. The Knights had six hits during the game, with Gelinas and Ian Ebert posting single runs. Munoz earned two runs during the game.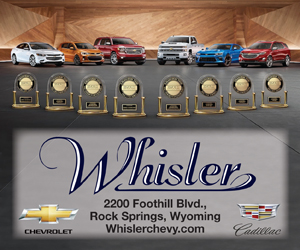 While the Knights saw success last week with two wins over Powell, a doubleheader against Lovell resulted in two losses July 13. Two days later, the Knights gained momentum against Lovell and won 15-5. That momentum carried them through games with Douglas and Cheyenne, which the Knights won 7-3 and 4-3 respectively.
The Knights then came face to face with the squad from Riverton and were unable to overcome an explosive 11 runs posted by Riverton in the bottom of the first inning. The remaining innings were scoreless for both teams and the game ended after the top of the fourth inning.
Green River's Knights will face Riverton on their home turf Thursday evening in a doubleheader with the team.