To protect and serve the city
For Zach Owens, a respect for emergency responders, including the police, was instilled in him at an early age.
While some chose to teach their children that officers are people who can't be trusted, Owens' father told him emergency responders are heroes and will help a person.
The Green River native has always looked up to paramedics, firefighters and police officers throughout his life, even considering a career as a paramedic while working as a contractor at the local mines.
On July 5, Owens was welcomed into a family of his childhood heroes, becoming the city's newest patrol officer during a swearing-in ceremony. Owens will attend the police academy in Douglas next month. Owens said the process has been a long one, but has already been rewarding for him.
According to Det. Luke Benson of the Green River Police Department, officers receive a large amount of training and screening before they're able to work in the department. The Wyoming Law Enforcement Academy's basic peace-officer training encompasses a 14-week, 595-hour course detailing topics ranging from procedures and investigations to stress management and ethical considerations in using force and firearms in the line of duty. Benson also said GRPD officers are required to take a general aptitude test and speak with the an oral board, a group of officers tasked with discussing the role with applicants to determine if they would be a good fit in the department. Applicants also undergo an extensive background check, psychological exam and polygraph test.
Physically, applicants are required to complete a timed 1.5 mile run, along with timed sit-up and push-up exams and must undergo a drug screening.
"We want to make sure the person is fit for the profession," Benson said.
Benson said Owens is paired up with a training officer for 12 weeks and is moved to different divisions within the department, as well as at the combined dispatch center to get a feel for the department's various responsibilities.
For Owens, being a larger part of the community is part of the reward, saying he's made a number of friends in his short time on in the department.
"These guys, you call them and they'll be there," Owens said about other officers. "You instantly get a new family."
Owens believes his new career will allow him to get to know the community better.
He sees Green River as a quiet city, but understands he will have to work to help keep the peace as well. Owens said he'll have to write citations and perform other aspects of his job residents don't often appreciate, but believes if he conducts himself in a fair and honest way while working in the city, residents, as well as the city's youth, will see him and other officers as people who will be there to help when they need it.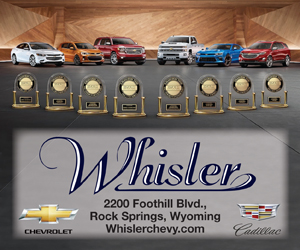 Benson said being a police officer is a fulfilling career for many of the people in the field.
"It's a position of service and responsibility and can be very fulfilling for someone who wants to be part of the community," Benson said.